For further information on Stregheria
A publisher for Wicca
The Witches Awarness league
U.S. Military Chaplin's Handbook on Wicca
My Heritage
Scottish Clan & Family Names
Vermont Pagans
The best organization for the help and wellbeing of nature's gifts
A local store for beads and stones at great prices!!!!
Great pagan gifts and such
My Handfasting Page
The Society of Elder Faiths
A Pagan Bed and Breakfast Retreat in Vermont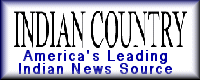 I WALK THROUGH THE GARDEN AT MIDNIGHT. THE GODDESS SHINES HER LIGHT DOWN TO REVEAL THE MYSTERIES TO ALL HER HIDDEN CHILDREN.
THANK YOU FOR VISITING MY PAGE.
WALK IN LIGHT AND LOVE.
BLESSED BE.
~Scotcat~
---


Webmaster